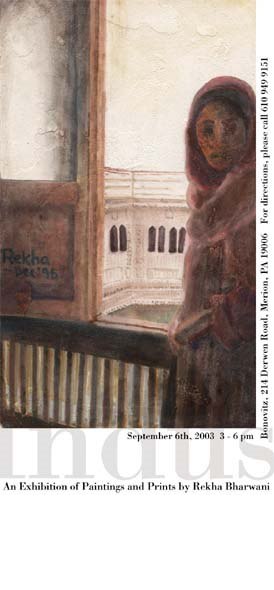 Classes are run by Rekha who is an Artist and a Graphic Designer and brings to Delaware the Cultural and Artistic discipline from Pratt. Her specialty is Painting, Sculpture and Design. The special characters of her work is the surrounding – the small & tiny details which when collected together makes the environment look complete. She captures those moments in her colors & drawings and freezes them. 
In Oil Painting, she uses the layers of paints just like impressionists to convey the message through bold strokes. On the other side, she also excels in the technique of water colors. She has painted frescoes with water color (instead of traditional oil paint technique) on plaster of paris in one sittings in the form of small cameos.
Still lives, Portraits, Landscapes…
Most of her work is in the form of still lives, portraits, landscapes. The work medium is usually oil paint, water color, charcoal, poster color, pastels, pen & ink and pencils.
A successful working artist for over 20 years, Rekha has exhibited her work in a group as well as solo shows both locally and internationally. 
She holds a Master's Degree both in Fine Arts and in Communications Design, from the Pratt Institute, New York and University of Sindh. A Gold Medalist.
Worked as a Lecturer of Fine Arts. Currently teaching Art Classes in New Castle, Delaware, to all ages from 4 plus.
Research:
Indian Miniature Painting – history & painting techniques 
Language of Color as applied to computer technology and
Art & Design in Sindh
Publication:
Miniature Paintings, Namarupa, 2007